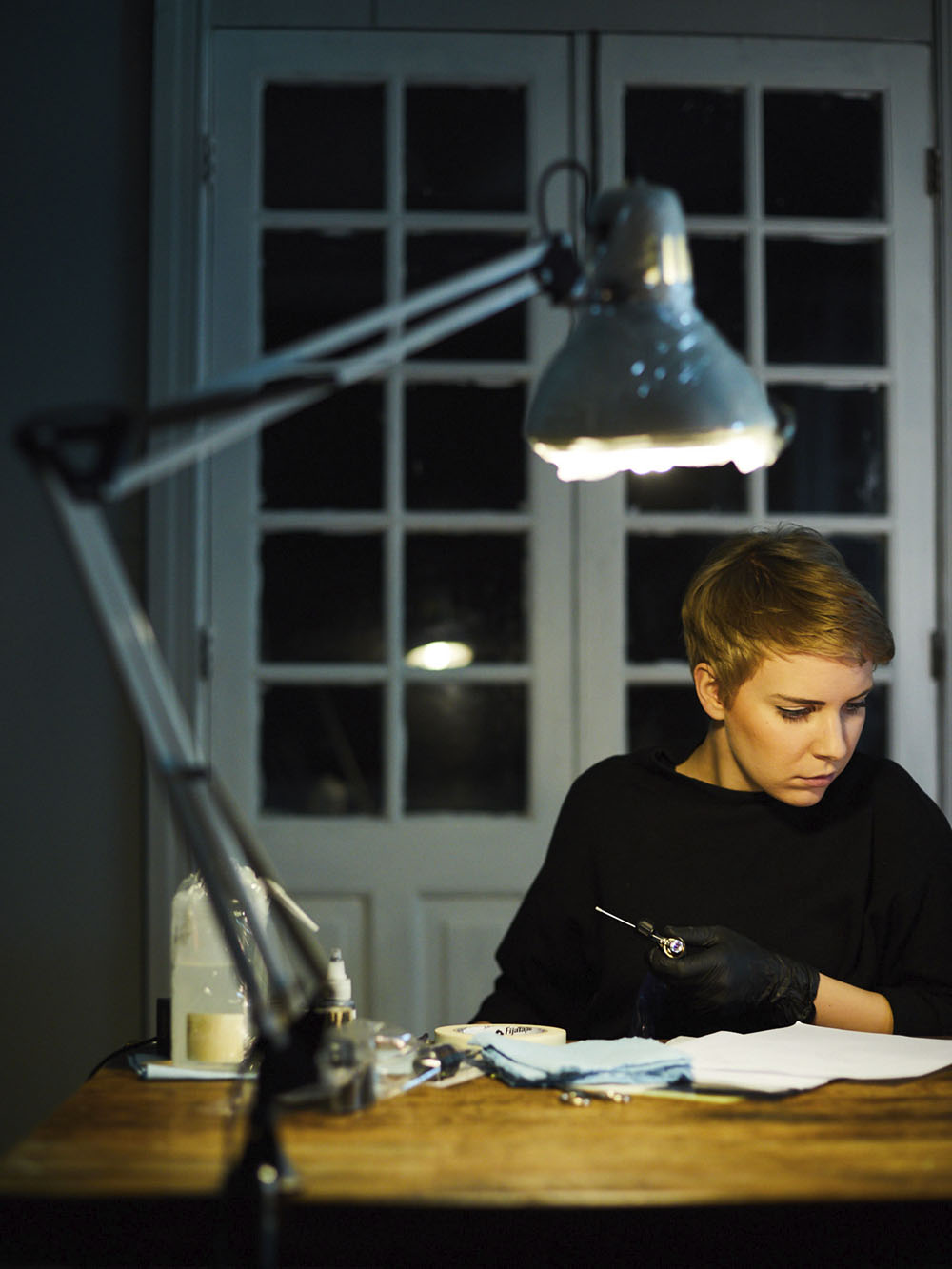 fran_inkd.
Since I was 15 I always had this dream about me becoming an tattoo artist. I've some myself (many more to come) — but I never imagined me being the one who's holding the machine. While I was living in Mexico I got a gentle nudge in the right direction. So I found my place as an apprentice at Soy Feliz Studio.
I started from scratch, drew every day, tattooed everything from oranges, to bananas and raw meat (which is nothing else but disgusting, especially for a vegetarian). But — it helped a lot. There was this one day where I felt that I might be ready, to finally tattoo a person (thanks for all my brave friends!). Nowadays I try to do as much tattoos as I can, mostly in Berlin. Many thanks again to the incredible teachers that I had in CDMX. You created "fran_inkd" with me. ¡Muchas gracias! Pictures shot by Jan Schölzel
The future depends on ink.